Home
Content Channels:
Major Holidays
Holidays by Month
Food Holidays
Garden Holidays
Birthdays
Anniversaries
Just 4 Fun
This Day in History
Christmas
Halloween
Thanksgiving
Easter
Valentine's Day
St. Patrick's Day
Chinese New Year
Holiday Recipes
Garden Recipes
Pumpkin Recipes
Chinese Recipes

How to Create Special Days

"National" Days Definition



August, 2022 Daily Holidays, Traditions, Fun, Facts, more!
You've arrived at Holiday Insights, where you will find fun, information, and lots more about every August, 2022 daily holidays on the calendar. You'll find daily holidays for every month and every day of the year, too. We've got you covered on the big ones, the small ones, and all of 'em in between. Whether you are seeking information for making a calendar for your organization or group, researching for a school report, or just having fun, we've got what you are looking for.
August Happenings!!
Some folks consider August to be one B-I-G holiday. Many take vacation for weeks in August. Some take the entire month off! The biggest holiday this month is Left Hander's Day, a day for some of us to celebrate the fact that we are in our "right" mind. Even though there are no other "biggies" this month, there's always plenty of special days. See August Bizarre and Unique days.
Greetings! Send a "Hot" summer Ecard . Surf on over now and make a free
Ecard for Left Hander's Day, a Birthday, anniversary, or any event!
August Holidays and Events:
This month in History:
August 2, 1876 - Wild Bill Hickock is killed during a poker game. He was holding a "Dead Man's Hand", two pair aces and 8's.
August 6, 1890 - Baseball pitching legend Cy Young pitches his first his first game, a win.
August 9, 1930 - Animated cartoon Dizzy Dishes premieres, with new star Betty Boop!
August 25, 1932 - Amelia Earhart completes her trans-continental flight.
Find more at

More history this Month
Among other things, August is:
Admit You're Happy Month
National Golf Month
Peach Month
August Notes:
Famous August Birthdays- Find out who shares your birth date
Flower of the Month: Gladiolas, Poppy
Birthstone of the Month: Peridot, Sardonyx
Astrological Signs: Leo, July 23 - Aug. 22; Virgo, Aug. 23 - Sept. 22
The Moon this month is called the Grain Moon, Green Corn Moon, Barley Moon, Fruit Moon.
Fresh from the Garden? August is a huge month in the garden world. Fresh vegetables are ripening quicker than a home gardener can pick them. The farm markets are overflowing with fruits and vegetables of all kinds. You don't have to be a gardener, to enjoy the taste of fresh corn on the cob and so many other summer garden treats. There's a number of garden related holidays to celebrate, too.
Coming up in September!
August Weddings and Anniversaries. Do you know what to get? We all know about getting silver for the 25th and gold for the 50th. But, what about all the anniversaries in between? Find
The right gift for each year
---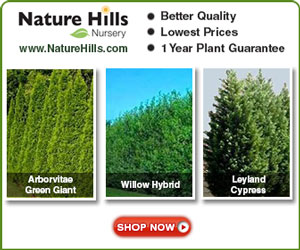 ---
Holiday Insights, where every day of the year is a holiday, a bizarre or wacky day, an observance, or a special event. Join us in the daily calendar fun each and every day of the year.
Did You Know? There are literally thousands of daily holidays, special events and observances. There's more than one for every day of the year. Many of these holidays are new. More holidays are being created on a regular basis. At Holiday Insights, we take great efforts to thoroughly research and document the details of each one, as completely and accurately as possible.
---
Note: If you are using the dates in our site for calendar or other publishing purposes, we recommend you double check with other sources. Each year, we find a number of holidays with conflicting dates.
*******
Shop For:
Live Plants
*******