Home
Content Channels:
Major Holidays
Holidays by Month
Food Holidays
Garden Holidays
Birthdays
Anniversaries
Just 4 Fun
This Day in History
Christmas
Halloween
Thanksgiving
Easter
Valentine's Day
St. Patrick's Day
Chinese New Year
Holiday Recipes
Garden Recipes
Pumpkin Recipes

How to Create Special Days

"National" Days Definition
National English Muffin Day - The "Toaster Crumpet"
Date When Celebrated : This holiday event is always held on April 23
English muffins are believed to have been created in the 10th or 11th century in Wales, England. They were first called a "Toaster Crumpet". Samuel Bath Thomas, a British immigrant to the United States, is credited with introducing the English muffin to the United Sates in 1894. Always toasted, English muffins were originally served in the finest restaurants and hotels. It didn't take long for this tasty treat to make it's way to the average American breakfast table.
The versatile English muffin was first served as part of the breakfast meal, or as a quick morning bite to eat, before heading out for a busy day. It's versatility became quickly apparent, and nowadays is consumed for breakfast, lunch, dinner and snacks. For breakfast, toasted English muffins are slathered with butter, which soaks into all of the nooks and crannies. We all have our own homemade version of the Egg McMuffin. Ours is called the "Egg McDaddy". For lunch, you can load it up with your favorite meats, cheese and condiment. Kids love peanut butter and jelly on English muffins. For dinner time, it acts as the side bread, or you can pile almost anything on top of it. Try heaping some Mac and Cheese on an English muffin... yum! English muffins make great snacks, too. Use them as a base for mini pizzas.
This is such an enjoyable and tasty holiday. It's easy to participate, too. Just pop an English Muffin in the toaster or toaster oven. Then, top it off with whatever your prefer!
We hope you thoroughly enjoy National Toaster Crumpet Day, errr National English Muffin Day !!

Today's Chuckle: "Common sense is like deodorant. The people who need it most, never use it." - - Bill Murray


---
History and Origin of "National English Muffins Day":
While English muffins have been graced the breakfast table for hundreds of years, this holiday event first appeared around 2017. Oddly, our research did not find the creator, or the origin of this day.
This is referred to as a "National" day. However, we did not find any congressional records or presidential proclamations for this day.
---
What happened on this Day?
This Day in History
Flower of the Day: Painted Tongue
Recipe of the Day: Pumpkin Zucchini Nut Bread or Zucchini Bread recipe.
---

Ecards Send a free Ecard daily for just about any April calendar holiday, occasion, observance or event. Or, just for the fun of it!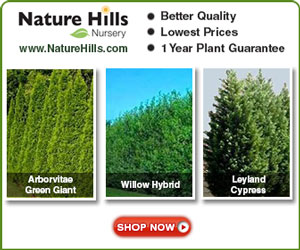 ---
---
Holiday Insights, where every day in April is a holiday, a bizarre or wacky day, an observance, or a special event. Join us in the daily calendar fun each and every day of the year.
Did You Know? There are literally thousands of daily holidays, special events and observances, more than one for every day of the year. Many of these holidays are new, and more are being created on a regular basis. Holidays in April are no exception. At Holiday Insights, we strive to thoroughly research and record the details of each one as completely and accurately as possible.
*******
Shop For:
Live Plants