National Zucchini Bread Day
Date When Celebrated : This holiday is always April 23
National Zucchini Bread Day is a day to enjoy Zucchini bread. In researching this day, we first asked ourselves "why hold this day in the spring, when this prolific garden squash in not in great supply?" The answer quickly dawned on us....they hold this at a time when you are not sick of all that zucchini.
In the summer months, the prolific zucchini plant produces more fruit than gardeners can use. As summer progresses, everyone becomes sick and tired of the eating zucchini. But, the harvest goes on, day after day, after day. By mid summer, gardeners are resorting to all sorts of tricks to get rid of the mountains of fruit produced in their gardens. Some even stealthily leave zucchini on neighbors' door step in the middle of the night.
So here you are in the month of April. Zucchini finds its way in small supply to grocery stores in your area. Now, you've got the urge for zucchini bread. Hence, the creation of this day in April!
Related Holidays: Sneak Some Zucchini on Your Neighbor's Porch Day

Today's Quote: "I always wanted to be somebody. But, now I realize I should have been ore specific. - - Lily Tomlin
---
History and Origin of "National Zucchini Bread Day":
Our research did not find the creator, or the origin of this day.
This is referred to as a "National" day. However, we did not find any congressional records or presidential proclamations for this day.
---
What happened on this Day?
This Day in History
Flower of the Day: Painted Tongue
Recipe of the Day: Pumpkin Zucchini Nut Bread or Zucchini Bread recipe.
---

Ecards Send a free Ecard daily for just about any April calendar holiday, occasion, observance or event. Or, just for the fun of it!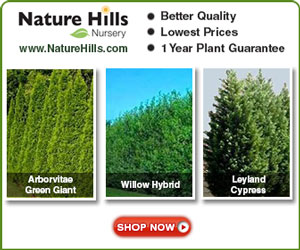 ---
---
Holiday Insights, where every day in April is a holiday, a bizarre or wacky day, an observance, or a special event. Join us in the daily calendar fun each and every day of the year.
Did You Know? There are literally thousands of daily holidays, special events and observances, more than one for every day of the year. Many of these holidays are new, and more are being created on a regular basis. Holidays in April are no exception. At Holiday Insights, we strive to thoroughly research and record the details of each one as completely and accurately as possible.