Kiss Your Mate Day
Date When Celebrated : This holiday event is always held on April 28
Kiss Your Mate Day is a perfect chance to smooch with your partner, as if you need an opportunity to share a kiss or two with the one you love. With spring in the air, April is an appropriate time for Kiss Your Mate Day.
Some people may ask "why do you need a holiday to kiss your mate?" Others say "every day should be Kiss Your Mate Day." Unfortunately, researchers tell us that kissing, an important part of romance and intimacy, is the first thing to go in a relationship. If you don't currently kiss your mate everyday, use today to re-establish kissing in your life.
Ladies and Gentleman....... Do we need to tell you what the tradition is for this great holiday? I didn't think so. Now, get to it!
Here are some Kiss Your Mate Day tips and rules:
There is no upper limit to the number of times you can kiss your mate today.
There is no upper limit to the number of kisses you can share today.
It is highly recommended that you limit your kisses to just one mate.
If you don't have a mate, it's alright to kiss someone who is not formally your mate.... Hey, you never know. This day may be a beginning.......
You can kiss your mate wherever you want (location/place).
You can kiss your mate wherever you want (anatomically speaking)
Giving candy or flowers is not required. But, we believe that those who do, will receive more kisses.
Today's Quote: "You can't blame gravity for falling in love." - - Albert Einstein
---
History and Origin of Kiss Your Mate Day:
Our research found no factual information about the origin of Kiss Your Mate Day. We did find this holiday on virtually every Ecard company we discovered.
While we don't know created this day, the romantical side of us is very glad that it was created!
Church Bulletin Typo!? The ladies of the church have cast off clothing of every kinds. They may be seen in the church hall on Saturday afternoon.
---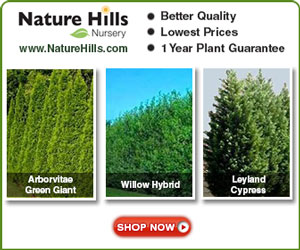 ---
Other:
What happened on this Day? This Day in History
Recipe of the Day: Spaghetti and Broccoli Agleo
Plant of the Day: Chamomile
Holiday Insights, where everyday is a holiday, a bizarre day, a wacky day, observance, or a special event. Join us in the calendar fun each and every day of the year.
Did You Know? There are literally thousands of daily holidays, special events and observances, more than one for every day of the year. Many new holidays are being created on a regular basis. At Holiday Insights, we strive to thoroughly research and report details of each one as completely and accurately as possible.