Arbor Day
When: Always the last Friday in April.
National Arbor Day is the Tree Planter's holiday, and has been celebrated since 1872. It began in Nebraska, a largely treeless plain back in the 1800's. It is a day to plant and dedicate a tree to help nature and the environment. Millions of trees are planted on this day.
The National Arbor Day Foundation provides millions of trees for planting. It is estimated that 18 million tress are planted each year on Arbor Day.
Did you know? The Latin word for "Tree" is "Arbor"...sure you did!!!
Bird Day, held on May 4th, is often celebrated in conjunction with Arbor Day.
Deep Thought for the Day: "Look deep into nature, and then you will understand everything better. - - Albert Einstein
---
More Information:
Gardener's Net for a wealth of gardening information and fun.
About Trees - Learn about your favorite tree.
Bird's and Gardens Learn more about birds, and how to grow flowers and plants that will attract them.
What happened on this Day? This Day in History
---
Ecards We've got you covered with free daily Ecards for just about any other holiday, occasion, or event Or, send a card today just for the fun of it!
---
Other:
Popular Trees- Buy a tree or shrub for Arbor day.
Recipe of the Day: Smoky Barbeque Sauce
Flower of the Day: Hyacinth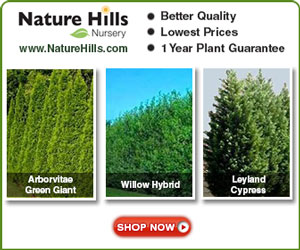 ---
---
Holiday Insights, where everyday is a holiday, a bizarre day, a wacky day, observance, or a special event. Join us in the calendar fun each and every day of the year.
Did You Know? There are literally thousands of daily holidays, special events and observances, more than one for every day of the year. Many new holidays are being created on a regular basis. At Holiday Insights, we strive to thoroughly research and report details of each one as completely and accurately as possible.