Holiday Insights- Daily Holidays, Traditions, Fun, Facts, more!
You've arrived at Holiday Insights, where you will find fun, information, and lots more about every 2020 holiday event you can imagine. We've got you covered on the big ones, the small ones, and all of 'em in between. Whether you are seeking information for making a calendar for your organization or group, researching for a school report, or just having fun, we've got what you are looking for.
September Happenings!!
September begins with the Labor Day holiday, the traditional end of the summer vacation season. Summer typically brings drought, both meteorologically, and for holidays. As we enter September, the holiday drought is over. From here through to Christmas, the holidays and special days become bigger and more frequent.....kewl!
Greetings! Surf on over now and make a free Ecard for Grandparent's Day, a Birthday, anniversary, or any event!
September Holidays and Events:
This month in History:
September 1, 1830 - 1 "Mary Had a Little Lamb" was published.
September 3, 1951 - TV soap opera Search for Tomorrow premieres on CBS.
September 13, 1788 - New York City becomes the capitol of the United States. I bet you didn't know that!
September 25, 1981 - Sandra Day O'Connor became the first female Supreme Court Justice.
Find more at More this Month
Among other things, September is:
Baby Safety Month
Honey Month
Hispanic Heritage Month
September Notes:
Scarecrows, a symbol of Fall - History, how to make a scarecrow.
Flower of the Month: Aster, Morning Glory
Birthstone of the Month: Sapphire
Astrological Signs: Virgo, Aug. 23 - Sept. 22; Libra, Sept. 23 - Oct. 23
The Moon this month is called the Harvest Moon, Blood Moon, Fruit Moon.
Fall and Halloween - It's one of the most fun times of the year.
Household Tip: Fruit flies in your fruit bowl? There's a real simple and easy homemade fruit fly trap you can make. More on Fruit Flies

Coming up in October!
September Weddings and Anniversaries Do you know what to get? We all know about getting silver for the 25th and gold for the 50th. But, what about all the anniversaries in between? Find Determine the right gift for each year

Coming Soon! Stay tuned for our 2021 daily by month calendar of holidays and special events. We are working on it now.
---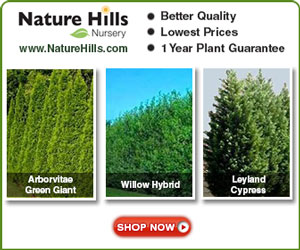 ---
---
Holiday Insights, where every day of the year is a holiday, a bizarre or wacky day, an observance, or a special event. Join us in the daily calendar fun each and every day of the year.
Did You Know? There are literally thousands of daily holidays, special events and observances. There's more than one for every day of the year. Many of these holidays are new. More holidays are being created on a regular basis. At Holiday Insights, we take great efforts to thoroughly research and document the details of each one, as completely and accurately as possible.
---
Note: If you are using the dates in our site for calendar or other publishing purposes, we recommend you double check with other sources. Each year, we find a number of holidays with conflicting dates.